Yesterday we released a new set of data for the Transactions Explorer, covering October 2012 – September 2013.
The Transactions Explorer is our tool for tracking the performance of the government's transactional services. It includes transaction volumes, costs and digital take-up figures from 17 central government departments, and now includes 771 services.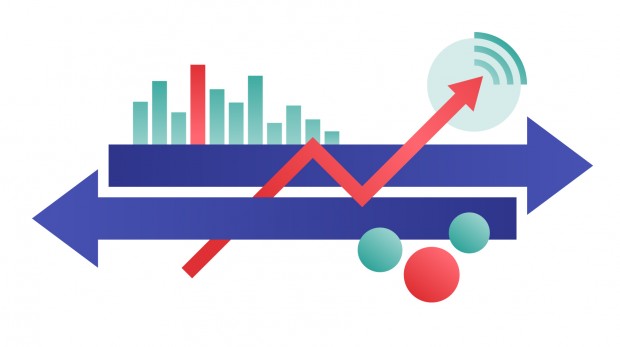 The latest data indicates that digital take-up has increased since our first release, dramatically in some cases.
Only 16% of new claims for Jobseeker's Allowance were made digitally between April 2011 and March 2012, compared to 60% of claims from October 2012 to September 2013, and over 80% in the last quarter of that period.
The percentage of practical driving tests booked online has continued to rise from a fairly high starting point of 77% to an average of 90% for the twelve months to September 2013.
We're also starting to see the impact that these changes are having on costs: the total cost of providing the practical driving test booking service has fallen by about 17% since we started collecting the data. Over this period, we've also seen a 5% fall in the total costs of the services for which data is available – where total service costs run into billions of pounds, this is a significant saving.
This data release includes five more services than the last, but this small increase masks more significant changes to the list since December – about 25 services have been removed and another 30 added since then.
Transformation projects are having some impact here, with twelve separate Insolvency Service forms being replaced by a single digital service. Consolidating these services in the Explorer gives us a benchmark against which we can compare the performance of the new redundancy payments service.
On the other hand, we're working with departments to collect more granular data, breaking down blocks of services into the separate transactional processes. For example, Natural England services were previously bundled together by the scheme they relate to, but now we have separate data for each scheme's claims, applications and amendments. Similarly, HMRC have split 'Excise' into its component parts, such as 'Alcohol and Tobacco Warehousing Declarations' and 'Machine Games Duty'.
The next few months will see some major changes to the way we present the data. We'll provide further updates nearer to the next release, but we've started work on integrating the Transactions Explorer with the Performance Platform's detailed dashboards. Each of the 750+ services will have its own dashboard, and we'll make it easier to draw comparisons between them and to monitor performance over time.
Please let us know what you think, and send us your suggestions for improvement.