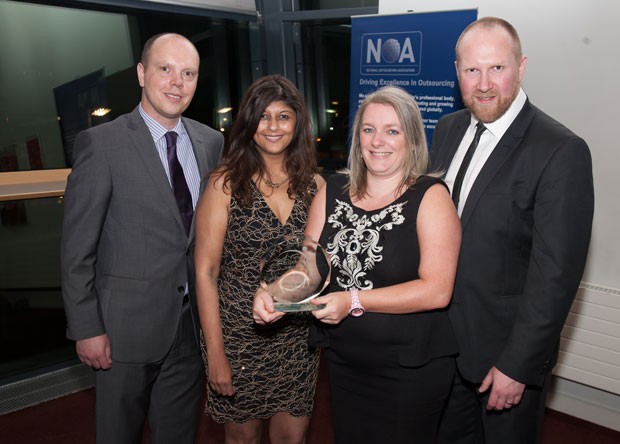 "How are we doing? How is everyone else doing? What will happen in six months time"? These are just some of the questions on the minds of many digital organisations today.
Data has never been as important to an organisation as it is now. Do you have the right tools to capture it? Do you know what to measure and how to measure it? Is it easily accessible by the right people?
When we started off with Give Blood, our project to offer blood donors a way to self-serve by registering and managing their own appointments online, all these questions were on our mind. We knew that a large part of the project would be to monitor how well the service is doing in order to continuously improve.
As any digital department knows, the choices of what to monitor and the choice of tools to monitor it by are endless. Keeping everything in a single, easily accessible place was making more and more sense.
NHS Blood and Transplant attended a successful voluntary Digital by Default Service Standard Assessment. As part of the assessment we were introduced to the idea of having a Performance Platform Dashboard on GOV.UK and it's provided the ideal solution to our digital performance monitoring needs.
How we built our dashboard
Our first step was to get a good sense of everything that was currently being produced internally for our stakeholders. This included several detailed Excel spreadsheets which were circulated to different internal stakeholders on a daily and weekly basis, higher level executive slide decks which showed the highlights of those detailed spreadsheets and internal dashboards produced by the various teams.
Many of these individual sources also ended up duplicating some of the data. Not only was this increasing the time it took to put the data together it was increasing the time it took for the intended recipient to analyse and connect the dots to understand the big picture.
We brought together all the various artefacts we had circulating in the organisation, made note of the most important pieces of information and this formed the first version of our performance platform dashboard.
For the data that lived in our own back end database, we were given templates by the GDS team to follow where data could be populated onto a spreadsheet on a weekly basis. An automatic upload could be programmed too if needed. For other data that lived in third party environments standard APIs were used to collect relevant information on a regular basis. With the help of the GDS team this was an easy and straightforward process to set up.
How our dashboard helps us
Now anyone, anywhere, can access weekly stats on how many appointments were made or cancelled, what devices were used, what keywords were the most popular. Instant access to this data meant that issues could be spotted quicker, solutions could be actioned without delay and everyone was always in the know. All this with minimal effort on our part as the majority of the data was being collected automatically.
With over 700,000 registered users who have now made over two million transactions via self-service, we now have more data than ever to analyse and interpret. The ultimate goal is to be able to monitor an end-to-end user journey. From the moment a user clicks on a link or types our address into the search bar, or Google's us to the point that they make their donation and sit down with their cup of tea and rate their experience, we want to know how well we are doing, and what we can do better. Our new dashboard is going to be instrumental in helping us get there.
About me
I'm 'Donor Portal Development Manager' for NHS Blood and Transplant. I'm the product owner for the self service portal and my job is to continually improve the online donor experience.