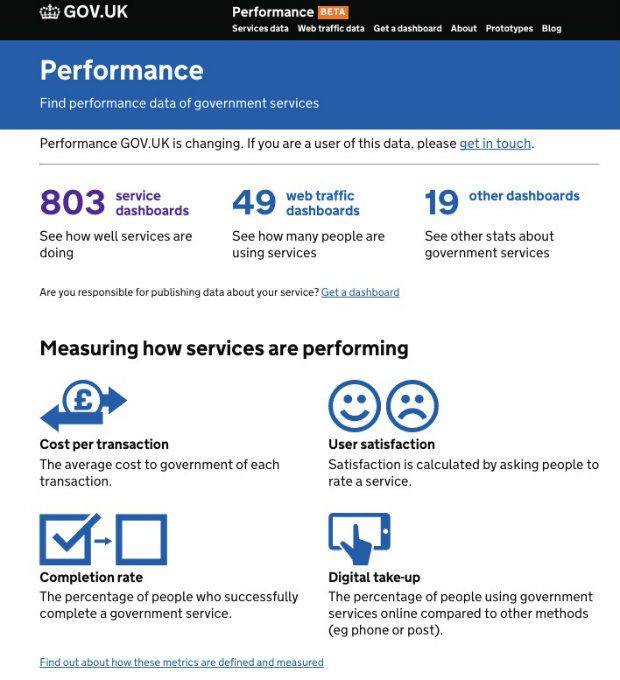 Data and performance analyst colleagues working in central government will be familiar with the GDS Performance Platform. In many cases you will be responsible for the data that appears on a dashboard.
The Performance Platform team has run and completed a rediscovery of the platform - its users and their needs - and working on an Alpha.
Since the platform may affect many of the central government readers of this blog, team members will soon be posting here about what they've discovered and their future plans.
Peter Jordan is Head of the Data and Performance Analysis at GDS