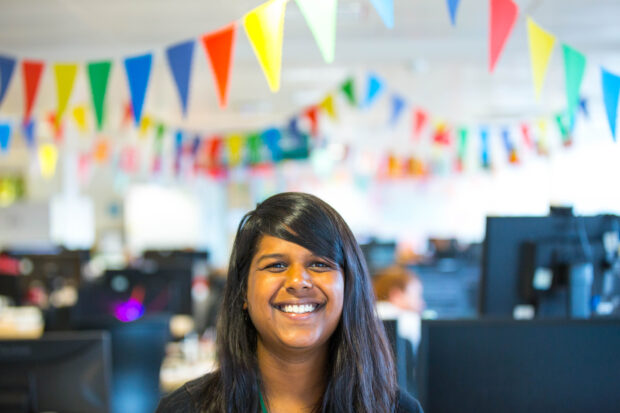 I'm Mary Raveendran. I'm a Digital and Technology (DaT) fast streamer and I've just completed a placement as a performance analyst at GDS. One of my objectives was to work with the head of the analysis community to develop training for my peers.
DaT fast streamers rotate around government departments, taking placements in different roles in the world of digital and technology. Many of us will have the opportunity to work within a digital service team, where knowing how to understand the performance of services is extremely important. Some (like me) will even get the opportunity to do a stint as a performance analyst.
Last month we held a second 'Introduction to performance analysis' training session for DaT fast streamers, building on feedback from the alpha session we ran in June. Twelve of my colleagues from a wide range of job roles across government came along to find out more about how to go about gathering and analysing service data.
The head of performance analysis at GDS, Peter Jordan, set the scene by explaining why we do it, and the importance of thinking about 'what good looks like', how to measure it and hypothesis testing.
Anne Carr, a senior performance analyst on GOV.UK Verify, then gave a detailed account of how performance analysts work within an agile team. She gave some fascinating examples of how she works closely with user researchers to gain valuable insights on how users navigate a service, sometimes in an unexpected way.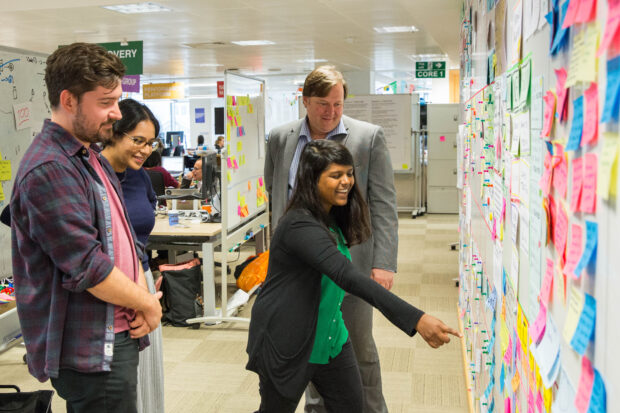 Next, the attendees took part in a group exercise, starting to create a performance framework for a particular service. This involved breaking down the service from its high-level goals and user needs into specific metrics and key performance indicators (KPIs) that could be used to measure how well the service is performing against them. This really got everyone thinking about the importance of planning performance measurement in the early stages of developing a service.
In the afternoon we learned more about how digital analytics tools actually collect and process data, and how to use them to better understand how users interact with digital services. Finally, we heard more about how analytics can be turned into actionable insights, with real-life examples from Vinith Pillai, a performance analyst on GOV.UK.
As organisers we got some really useful (and positive) feedback on the day, particularly around the session on agile working. We've analysed all the feedback to further tailor the experience for the next training day on 1 December. If you're a Digital and Technology fast streamer, look out for an invitation soon, or get in touch with Peter via join-data-performance-analysis@digital.cabinet-office.gov.uk.
Apply for the Digital and Technology Fast Stream - Applications are now open until  30 November 2016.
Mary Raveendran is a Digital and Technology (DaT) fast streamer.