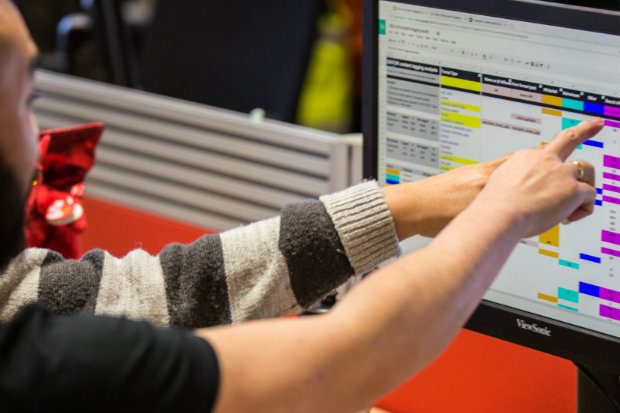 We'll shortly be recruiting some additional performance analysts in GDS. To give potential candidates a flavour of what it's like, I asked my two newest colleagues to describe their experience of joining.
Ivan Franco: from bunting to Bonferroni corrections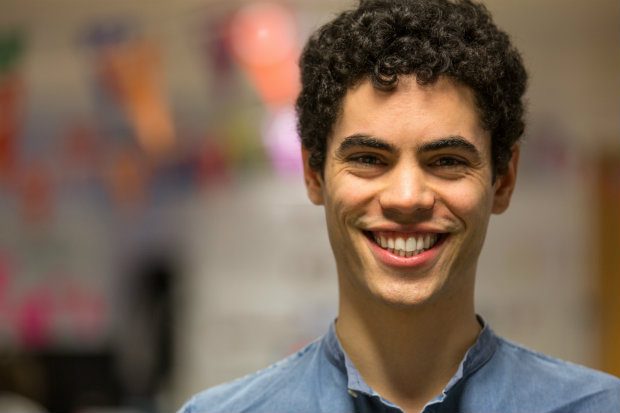 I joined GDS as a performance analyst in GOV.UK in December. My role is to analyse how people use the website, working closely with content designers to find areas for improvement and communicating the impact of editorial and design changes.
Not only am I new to the organisation, I'm also at the start of my career. This is only my second job. Before joining GDS, I felt a similar mix of excitement and apprehension as described below by Haur.
I wondered about the culture of the organisation, how long it would take me to feel part of the team and on a practical level, what my working week would look like.
First impressions
The things I remember most clearly when I walked through the door were the brightly coloured sticky notes and bunting. They are actually pretty good at calming nerves.
The walls covered with sticky notes representing ideas, plans and progress gave a great flavour of what GDS is like: somewhere that takes its responsibility to serve the public seriously, but not at the expense of allowing creativity to flourish.
The work that we're doing at GDS is for the benefit of the user. We care about getting things right for the people who use our services.
Data in government
In my previous role as a marketing officer at Southbank Centre, my work was geared towards maximising the value of our email subscribers. In government it's about finding insights that bring us closer to people using GOV.UK, so that we can make our services accessible and user-friendly.
A few of the things that attracted me to the role were: the opportunity to make an impact on public services; the organisation's commitment to being 'agile' and open; and being around world class talent (I had heard that GDS were a talented bunch).
There is also a real belief in the power of data and how it can be used to improve public services. Data allows us to spot difficulties people are having, trial new services and understand when a change has made a meaningful difference; this last point being absolutely key in my eyes.
Becoming a civil servant
As civil servants we have a duty to serve the government and the public. I found learning about the civil service code of conduct empowering rather than burdensome. I especially found our stance on social media interesting - civil servants are required to be politically impartial, but we are encouraged to talk about our work.
There is a huge amount of work undertaken at GDS and the induction presentation was great for providing an understanding of ethos and overarching strategy, but not leaving you overwhelmed. That said, now that I've been here for couple of months I do feel like I could do with a refresher session.
Every day is different
When it comes to the working week, not a day has been the same, which is amazing given it's my second month here.
Our belief in agility and efficiency means that if there is a report that can be easily reproduced, we create a template that can be automated. We rarely produce the same report twice.
I'm picking up new skills all the time. So far I've learnt how to use Google Query Language, Google Analytics advanced segments, Google Apps Script, regexes, and statistical tools and methods like Bonferroni corrections and chi-squared tests.
I am now learning how to analyse language to help improve user experience and findability, which is completely new to me. I can't wait to see what's next.
Haur Kang: a contented experience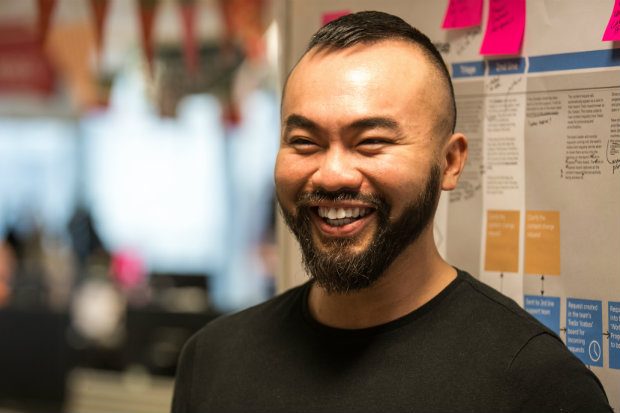 Last month, I joined GDS on loan from the Home Office, and I'd like to share how this experience has been for me.
I'm a performance analyst in the GOV.UK Content Tools team. We are currently building the Content Performance Manager tool, which will support content designers to better understand how well their content work is performing.
The team uses agile methodology to deliver our work, which involves daily stand-ups to provide updates, fortnightly sprint planning, retrospective meetings and 'Show & Tell' events.
This has helped me understand the user needs, and helped me identify the digital analytics and other data the team needs to pull into the tool and also to understand how well the tool is used and is working.
Even though I'd worked for government before, like anyone starting a new job, there were many questions going around my head about my role. I wondered whether I would fit in, whether I'd like the people here, and whether I'd be able to do the job.
I'm pleased to say that some of my nervousness was eased by the smooth 'on-boarding' that I was given.
Prior preparation
Before making the move to GDS, I had some very supportive conversations over the phone and by email with the person who would be my line manager. I was sent some introductory materials including a Trello board of things to read which helped me orientate myself.
I was given access to some of the systems I'd be using and I familiarised myself with the schedule of work. For me, this was really useful as it allowed me to prepare for my new role, at my own pace, before embarking on live projects.
This preparation meant that by the time it was my first day in the office, GDS wasn't a great unknown.
Hitting the ground running
I had a building pass and the right equipment on the day I started, which made a huge difference. It sounds like such a simple and obvious thing, but when this is handled badly, it gives a poor impression of a workplace.
As a member of GDS's performance and data analysis community, I was invited to join the 'Lunch and Learn' sessions which run every Thursday, where many of the analysts get together to learn and practice coding in Python and R. There is also a weekly forum for analysts to discuss our work programme, and an opportunity to share best practice.
The head of community at GDS, Peter Jordan, senior performance analysts and my line manager have been both visible and supportive since my first day. They have approached me regularly to make sure things are going well and to ensure that when I need help or advice, I get it.
I've been really impressed by both the diversity of my colleagues in terms of their backgrounds and experience and the welcome I've received.
I knew GDS had a great reputation in terms of the technical and strategic competence of the people who work here, less about how they'd make me feel joining the team. Everyone has been very kind and helpful. We have a team lunch every two weeks - it provides a relaxed setting to get to know each other better.
I hit the ground running and was thrown in at the deep end but I feel that I have been fully supported in the process. My experience has been an overwhelmingly positive one so far, and I am looking forward to taking on the challenges and opportunities that my two years at GDS will bring.
To find out more about working as a performance analyst at GDS, subscribe to this blog and read about the community. And, if you are interested, look out for job vacancies.
Ivan Franco and Haur Kang are Performance Analysts in GOV.UK. Peter Jordan is Head of Performance and Data Analysis at GDS.