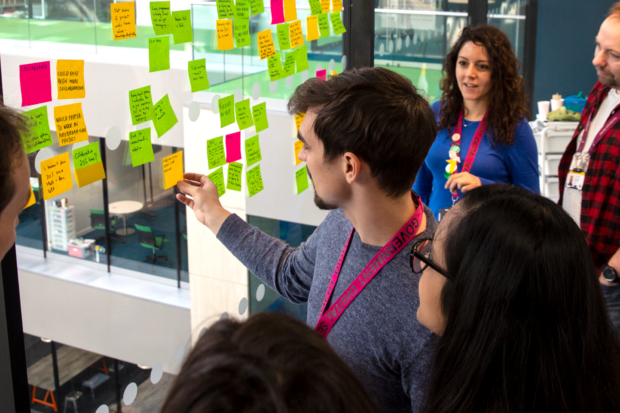 Data science is still an emergent field
Data science is a complex, rapidly changing discipline and has an increasingly diverse range of applications. In my previous role at the Government Digital Service (GDS), I formalised the process of continuous learning and innovation by encouraging people to spend up to 20% of their time exploring new and innovative data science tools and techniques.
Being at the centre of government transformation, we regularly needed to provide guidance or valuable advice on the current state of data science applications to ministers, senior civil servants and colleagues across government. For this reason, and also to maximise our impact on our internal projects, it was vital for data scientists to stay aware of new and emerging practices.
We found 20% time to be a powerful way of creating a motivated, engaged, highly skilled workforce, and a great way of driving innovation and employee engagement. And unsurprisingly, it is increasingly being implemented in technology organisations like Google, Facebook and LinkedIn.
Our way of fostering data science innovation at GDS is just one of many methods adopted across government. In fact, when I joined the Ministry of Justice (MoJ), I found that innovation was being fostered in the form of side projects, team innovation days, or just dedicated learning and development time.
Regardless of how you decide to implement it, here are a few guidelines that worked for us and should help your people and organisation succeed:
Team principles
We encourage staff to spend 20% of their time on novel or experimental work that will push the boundaries of their technical knowledge and will have most value to their department and government.
Staff have the freedom to choose what they work on and are encouraged to experiment.
The only requirement is that we share our findings in an open, honest and supportive way, celebrating successes and failures equally.
As leaders
We respect the value of this work and actively support staff taking undisturbed time away from their day job to do it.
We trust our team to use their time in a way that is defensible, share positive results in a way that adds value to the department and government, and share our learnings.
We understand that eroding these principles, for example by mandating areas of work, demanding results, or penalising failure undermines the benefits of innovation time.
As participants
We respect the freedom we have been given and use it responsibly.
We support our leaders to continue to support 20% time by communicating the upward value generated in the most appropriate way.
Success stories
The whole team collectively propose, track and document their projects using Trello and share their learnings at our team's Show and Tells.
The outputs have been numerous and varied, from training a deep learning model for semantic similarity of words on GOV.UK, to building better A/B testing for analysts that resulted in a HackerNews featured blog.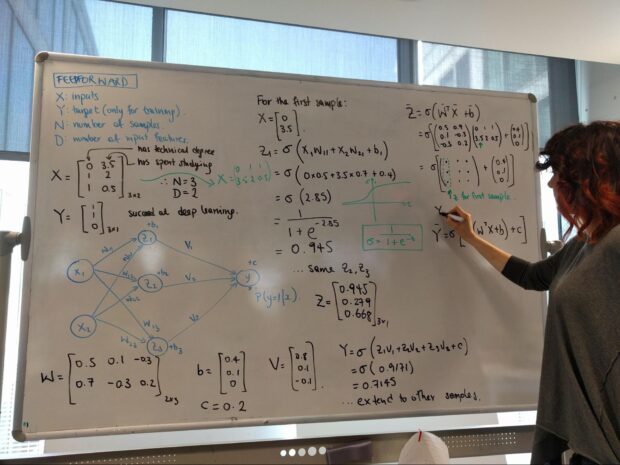 Several of the projects themselves and the knowledge gained were brought into 80% work straight away. The first structural network for GOV.UK was created during 20% time at GDS, which led to the idea of us optimising navigation using network science. MoJ's tool for analysing and comparing parliamentary questions was kickstarted at a team innovation day.
A surprising by-product is that having your data scientists innovating together enhances team morale and distributes knowledge more widely. Staff retention is greatly improved and recruitment rates go up. It is often cited by our data scientists as a key reason they joined the team!
If you would like to be a data scientist in Government, then please keep an eye on Civil Service Jobs. Currently, you can apply to be an entry level, senior or lead data scientist with the Ministry of Justice!