The 'Ethnicity facts and figures' website contains statistics collected by government departments about the different experiences of the UK's ethnic groups.
Currently, the COVID-19 pandemic is impacting all aspects of people's lives. There is evidence that people from ethnic minorities are disproportionately at risk of getting and dying from COVID-19, as well as being impacted by the lockdown measures.
As the central source of data about ethnic groups, our website needs to provide this evidence.
This blog post explains what we're doing to expand the evidence base, both for short-term indicators, and to build a foundation of data for longer-term assessments of the impact of COVID-19.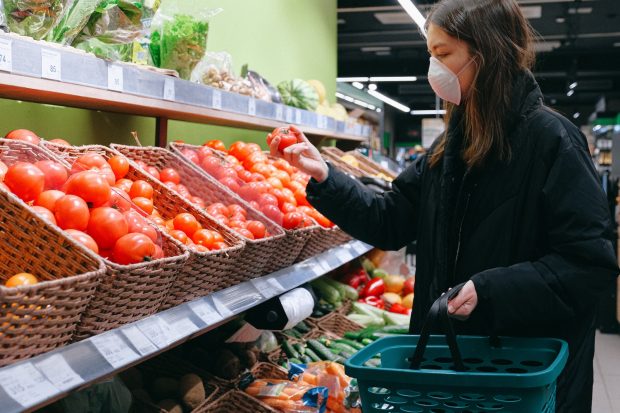 The expanded evidence base will also help support the work of the new Commission on Race and Ethnic Disparities and the COVID-19 disparities project.
Primary impacts of COVID-19
Data about the primary impacts of COVID-19, including infection rates, hospitalisation rates and deaths, is published daily or weekly by a range of departments and organisations.
Some datasets do not provide ethnicity as it is not always recorded, for example on death certificates. As a result, we're not able to create and update pages for these datasets.
The Office for National Statistics (ONS) and Public Health England (PHE) have each analysed deaths from COVID-19 by ethnicity.
Links to these reports will be provided on a specific COVID-19 information page on 'Ethnicity facts and figures'. We will also provide links to non-government sources, where ethnicity data is available and trustworthy.
Risk factors
Evidence from ONS, PHE, and other sources shows certain risk factors associated with the primary impacts of COVID-19, particularly with the likelihood of dying. These include:
age
obesity
deprivation
occupation
We're working with departments to make sure our website shows the most up-to-date statistics for the risk factors that are of most importance to the ethnic minority population.
Age and health
People aged 70 years and over are among those most at risk of severe illness from COVID-19. We use 2011 Census data to provide age profiles of each ethnic group, and further information about the working age population by ethnicity.
People with pre-existing health conditions are at higher risk of having severe symptoms of COVID-19. We provide some data on health factors, including smoking rate, overweight adults and rates of early cancer diagnosis by ethnicity.
Some ethnic minority groups are more at risk of developing conditions like type 2 diabetes and heart problems, which are linked to increased risk of death. We plan to provide data which shows diabetes and heart disease by ethnicity.
Deprivation
Census data from 2011 shows which local authorities have the highest ethnic minority populations. It also shows which local authorities each ethnic minority is concentrated in, and the size of the urban and rural populations by ethnicity.
COVID-19 has had a proportionally higher impact on the most deprived areas. We recently updated our page which shows the percentage of people from ethnic minorities living in the most deprived neighbourhoods.
Housing
Poor housing conditions and overcrowded households could lead to a quicker transmission of the virus if a member of the household is infected.
Our website includes statistics on overcrowded housing, housing with damp problems and 'non-decent' homes. We'll be updating the statistics when new data is available later this summer.
Work and transport
Taking public transport often involves spending time in densely populated, confined spaces where people frequently touch the same surfaces. This could increase the chances of transmission. As such, the virus may spread more quickly in areas with high levels of public transport use, such as London.
The page 'Travel by distance, trips, type of transport and purpose' shows that a higher percentage of trips made by public transport, in particular by bus, are by people in ethnic minority groups.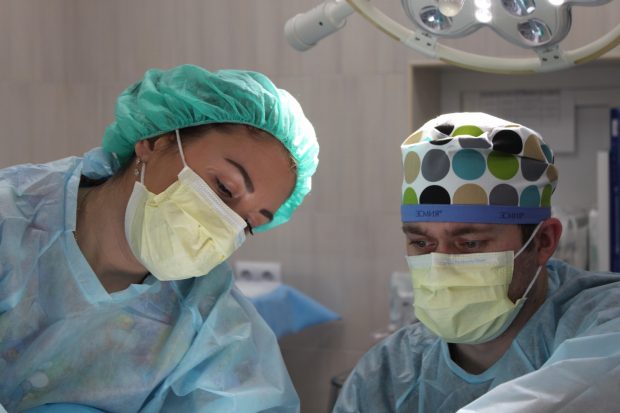 Key workers are at higher risk of infection because they are more likely to have to commute to work, as well as work in close proximity to people with the virus. Our data on key workers includes:
Secondary impacts
The COVID-19 pandemic not only affects people's physical health. The actions taken to help reduce and control infection rates may also be having a disproportionate economic, educational or emotional effect on people from ethnic minorities..
We are working to ensure our website provides data on medium to long-term indicators that will provide a foundation for the assessment of these secondary impacts.
Labour market and income
There have been profound changes to the economy and labour market as a result of the pandemic. We're working with the Department for Work and Pensions (DWP) to update our labour market data pages for 2019. This will give the most reliable estimates against which the ONS's quarterly labour market statistics by ethnicity can be compared. In addition to employment, unemployment and economic inactivity statistics, we're also developing 2 new pages to show the breakdown of full and part-time work, and permanent and temporary employees by ethnic group.
Changes in the economy and labour market will also have a significant impact on household finances.
'Ethnicity facts and figures' shows data on:
We're also planning new pages on people in low income households, wealth and savings, and debt.
Schools
For pupils who were due to take their GCSEs, A Levels and other exams, Ofqual has put in place exceptional arrangements for awarding grades in 2020. There will be increased scrutiny of the grades to make sure the process has not adversely impacted certain groups of students, including those in some ethnic minority groups.
Our website provides many measures of educational attainment, including
We're also adding a page on the average point score of students taking Level 3 qualifications, including A levels, by ethnicity.
Mental health
Many people's mental health will be deteriorating during this pandemic. We recently updated 2 important measures of people's mental health:
We also published a new measure that shows rates of domestic abuse by the ethnicity of the victim. New pages that we'd like to develop include loneliness, and access to gardens and other green spaces.
New data pages in development
'Ethnicity facts and figures' includes over 170 pages about different aspects of people's life. New pages which may be developed include:
wider health indicators to assess the impact on the NHS, such as delayed operations and extended waiting lists
social care data
wider economic indicators showing the impact on small businesses and the self-employed
rates of hate crime by ethnicity of the victim
travel patterns of different ethnic groups living in urban and rural areas
levels of trust in government and other national institutions
Timing
We're adding a page to 'Ethnicity facts and figures' by mid-August that will list all our data about risk factors and secondary impacts in one place. We'll also link to ONS and PHE data on primary impacts.
We have prioritised updating pages for risks and secondary impacts of COVID-19. A range of new pages have been commissioned and planned for publication by the end of this month.