Who really benefits from business ownership?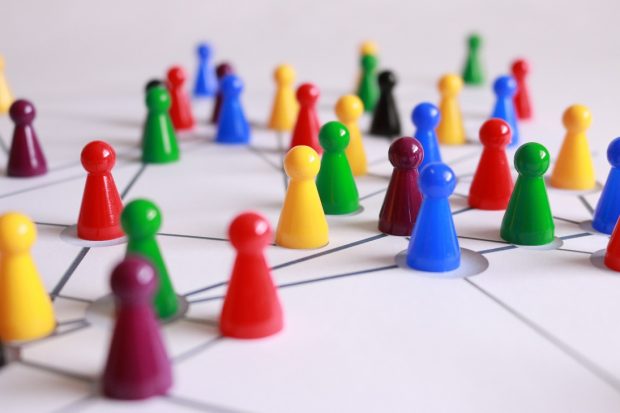 Beneficial ownership refers to the person or group of people who ultimately owns or controls an asset such as a property or a company. Different people can own, control or benefit from an asset and the difference between these is extremely important. However, it's often difficult to know this for sure in publicly available records.
Transparency in beneficial ownership
Beneficial ownership transparency has emerged as an important policy tool for combating corruption, stemming illicit financial flows, and fighting tax evasion. 
Identifying beneficial owners is critical for open procurement, counter-fraud investigations and anti-money laundering. In many countries, the named owners of legal entities may differ from the beneficial owners. 
Transparency around beneficial owners has been a topic of global interest for a long time, with international and domestic civil society groups consistently calling for greater openness about the individuals and organisations who ultimately benefit from public contracts and property. 
A growing number of governments have therefore committed to collecting beneficial ownership data, with the UK government included. The UK made the commitment in its 2016-18 National Action Plan for Open Government, which was assessed by the OGP Independent Reporting Mechanism as being 'substantially' delivered. While beneficial ownership data is by no means always available, current or complete, these registers are a source of information which provides greater transparency about company and asset ownership structures.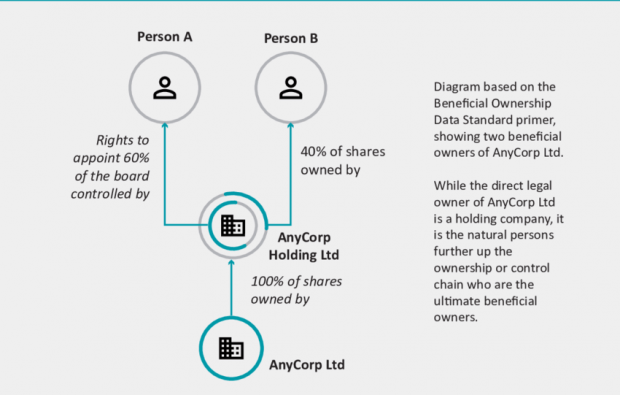 User needs for beneficial ownership data
Beneficial ownership data creates transparency in corporate governance. It may be used either internally by law enforcement, or by civil society and companies. We have identified user needs for beneficial ownership data in 4 areas:
Procurement
For example, as a procurement official I need to have visibility over supplier ownership structures so that I can better identify and assess supply chain risks.
The 2020 Transforming Public Procurement Green Paper reveals that the UK spends around £290 billion on public procurement every year. The paper also proposes to automatically exclude bidders who do not state their beneficial ownership, which gives a good idea of the potential economic impact around this transparency.
A recent report by Open Ownership further analyses the procurement applications of beneficial ownership.
Counter-Fraud
For example, as a public service supporting businesses, I need to understand the ownership structure of those businesses so I can ensure those accessing my service meet eligibility criteria.
Anti-Money Laundering
For example, as a financial services provider, I need to prevent sanctioned individuals from accessing my services. This report by Dun & Bradsheet explains how Beneficial Ownership is key for Know Your Customer controls.
National Security
For example, as a government, I need to identify whether those seeking to control companies which are important for national security have connections which present security risks. This application was central to the US Corporate Transparency Act's Beneficial Ownership provisions.

A complete list of user needs we have identified is included in the Challenge's GitHub page. We would welcome your suggestions for others.    
Although they concern different use cases, all the user needs require the ability to connect a legal entity to the person who ultimately controls it, regardless of any shell companies, named directors or other individuals representing an anonymous owner.  This is what a beneficial ownership data standard seeks to provide.  
The data interoperability provided by an open data standard is important as users need to be able to follow the trail of money and assets between different parts of the economy, and across international borders.
Now is an ideal time to create an open standard for two reasons. First, many countries have committed to collecting beneficial ownership data. Second, implementation is at an early stage internationally, creating a window of opportunity to align standards before implementation, rather than retrospectively.
How to contribute to the beneficial ownership Open Standard challenge
With your help, we would like to establish an Open Standard for beneficial ownership data.
We would like to hear from people and organisations across the public, private sector and academia, who are interested in identifying a standard that could solve this problem. In providing input to this Challenge, you should consider:
whether there are user needs we have not included, or whether those we have included need refining or validating

the degree to which

Open Ownership's Beneficial Ownership Data Standard

meets our established user needs, and what improvements could be made to it (you can read more about the user needs by

reading about the challenge on our Open Standards GitHub page

)

any technical improvements that could be made to Open Ownership's Beneficial Ownership Data Standard in advance of version 1.0

whether open source tools could be developed to support the use of an open standard for beneficial ownership data

alternative approaches to identifying a beneficial ownership data standard that could be taken

how establishing an open standard for beneficial ownership data in the UK could help cross-government interoperability so that beneficial ownership data could be shared across international borders

You can contribute to the development of an Open Standard for beneficial ownership data on our Open Standards GitHub page until the 15th of June, 2021.